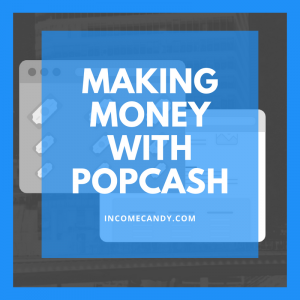 PopCash is a PopUnder network.  While I don't much like popup ads, for certain sites they provide the best option for monetisation.   In the past I've successfully used PopCash to generate over $5k in income.  In this post I'm going to explain the best ways to make money with PopCash and whether or not its right for your website.
Which Websites work Best with PopCash
I wouldn't put PopCash on just any site.  PopUnder advertising works best for low quality traffic.  For example on one of my sites I had a lot of chinese traffic.  This traffic was really hard to monetise on networks like Adsense.  But it did ok with PopCash.
You also don't want to put popunders on sites where you want the visitor to spend a lot of time.  I was successful using PopCash on a "viral" site.  It got lots of traffic, but the quality was poor.  Visitors would jump on the site, see the viral content and leave.  So the only good way to make money with this site is with PopCash.
Why I like PopCash
There are a number of popunder networks out there.  Here are the reasons why I like PopCash over the others:
It Pays Well – PopUnders are a commodity.  You need to go with whoever pays the most.  I've found PopCash's rates to be very competitive.
No Payout Problems – I've never had any problems with payments.  I would always receive payments on time.
Good interface – I actually prefer the interface of PopCash to Google Adsense.  It's so much easier to use.
PayPal Payments – My e-wallet of choice.  I don't want to have to sign up and use a dodgy wallet provider just to receive my payments.
Low Payout minimum – Just $10.
Should you use PopCash
If you've got a website with a lot of traffic, and I mean a lot (like thousands of visitors per day) and you've tried to monetize using display ad networks with much success, then PopCash is for you.  PopUnders are annoying but for some websites they are the only things that work.
Have you used PopCash in the past? Are you currently using PopCash?  Let me know in the comments what your experiences have been