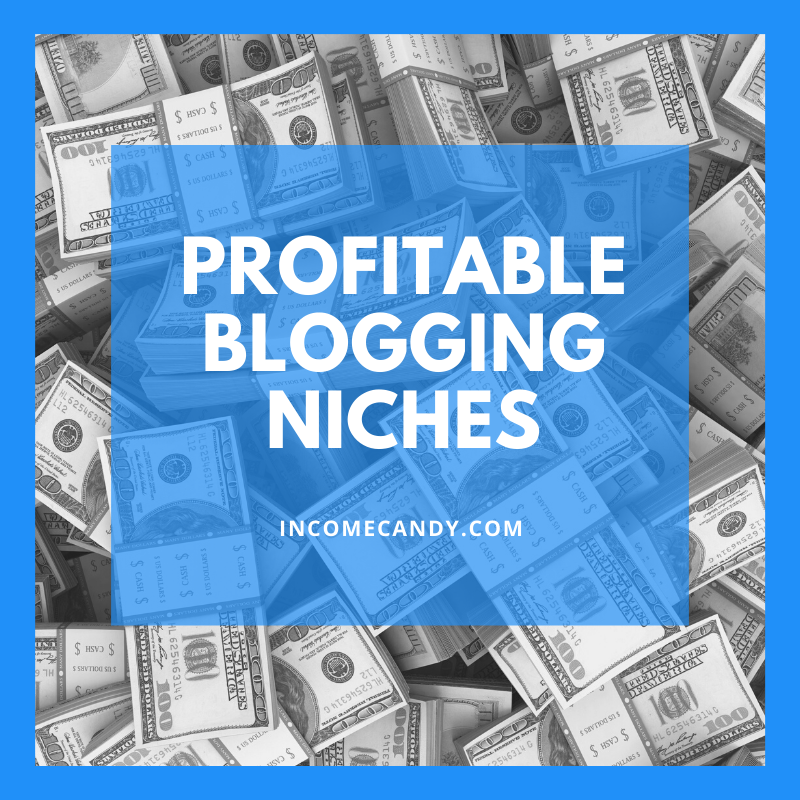 If you want to make money from blogging then it's important to choose the right niche.  While it's possible to start a blog about anything, it's certainly much easier to make money blogging in certain niches.
I believe that the easiest way to make money from blogging is through affiliate marketing.  It's how I earn a full time income from blogging.  So it's important to find a niche that has plenty of affiliate programs you can promote.
So if you're looking to start a blog, here are some profitable things you can blog about.
Finance and Investing
Personal finance, and investing blogs are some of the most profitable blogs online.  Why?  Well financial affiliate programs usually offer huge payouts for referrals.  For example, a forex trading site may pay unto $800 for a single referral.  So you only need to refer a few people each month to make a good amount of money.
It's not just forex sites that pay large commissions.  There are countless investing apps like Acorns and Wealthfront that also have referral programs.
You don't need to be rich or a wall st trader to write about finance.   Some of the most successful personal finance blogs are written by ordinary people looking to get out of debt, save more money or create passive income.  You can share your journey too and profit when people use the same products you use.
Health and Fitness
Almost everyone wants to live a healthier life.  And because there is so much demand, there are also lots of opportunities for affiliate marketing.  Supplements, health and fitness gear and training programs can be very lucrative markets.    Health and Fitness is also an industry which is constantly changing.  So there are always new products for blogs to review and share with their readers.
Health and fitness is quite a broad niche, so I would recommend finding a smaller category within the niche to dominate.  For example you could write about biohacking or HIIT fitness.  Just make sure when choosing your niche there are affiliate programs you can promote.
Cooking
Some of the most profitable blogs online are cooking blogs.  People are always searching for new recipes.  And because food is trend based, there are always new things to write about.
Most of the top cooking blogs make money from sponsored posts and display ad networks like Google AdSense or MediaVine.  Affiliate marketing doesn't work as well in the food niche.  So if affiliate marketing isn't your thing and you're more interested in creating a blog for advertising, then I cooking might be for you.
Cryptocurrency
Crypto is an emerging topic for profitable blogs.  There is a lot of money in crypto and a lot of affiliate programs to promote.  It is a competitive niche but not yet as competitive as finance.
As crypto is quite technical you will need to really know what you're talking about if you want to start a blog on the topic.  A journey blog, where you track your investment over time could work quite well.
Gear Reviews
Amazon has one of the worlds largest affiliate programs.  You can make money promoting pretty much any product on amazon.  If you're passionate about a specific category of gear, you can build a very profitable blog writing reviews and guides.  For example, maybe you love lightweight travel.  You could start a blog reviewing all the gear that will help people travel lighter.